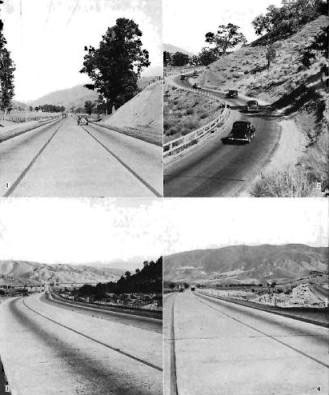 1936:  The last link in major highway improvements to the Grapevine Canyon Grade project is open to traffic.
The Lebec-Fort Tejon unit of the project is the final section of the project through the Tehachapi Mountains linking Los Angeles to Bakersfield.
119 sharp turns in the old narrow road were reconfigured into three traffic lanes with only 23 "easy curves."
Numerous gas, oil and power transmission lines on private rights of way in the narrow canyon further complicated the project.