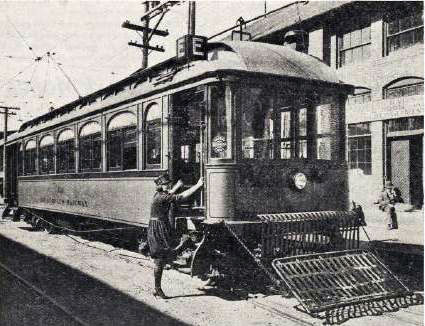 1922:  Los Angeles Railway debuts a new "car de luxe" on its Eagle Rock and Hawthorne Line.
Car No. 1101 was formerly used for special service — the larger of two funeral cars when those were in use.
After being retrofitted for passenger service, modifications are reminiscent of a Pullman railroad car.
Each seat has its own window with colored decorative glass at the top, with cross-seats used throughout to carry a total of 52 passengers.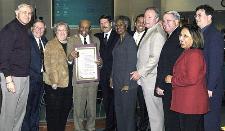 1924:  18-year-old Arthur Winston begins working for Los Angeles Railway.
He works until 1931 but returns three years later and continues working for successive transit agencies for the next seventy years.
His lengthy employment through Los Angeles Railway, Metropolitan Coach Lines, Southern California Rapid Transit District and LACMTA earn him a Congressional Citation from President Clinton as "Employee of the Century" in 1996.
On January 22, 1997, the "Arthur Winston Mid-Cities Division" is decreed by Metro Board action.
On January 23, 2004, LACMTA renames Division 5 "Arthur Winston Division 5."
He was the feature of a front-page article in the Los Angeles Times on February 13, 2004.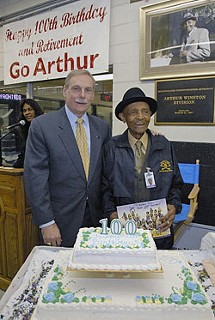 By age 98, he still serves as attendant leader at Arthur Winston Division 5 in South Los Angeles, overseeing a group of 11 employees who maintain LACMTA buses.
He retires the day before his 100th birthday in 2006.
1925:  Los Angeles' mid-block pedestrian traffic signals have their origin with the City's landmark traffic code which become effective on this date.
Pedestrian regulations, the first in the nation, came into effect the following day.