1886:  The Los Angeles Electric Railway Company is incorporated with capital stock of $300,000.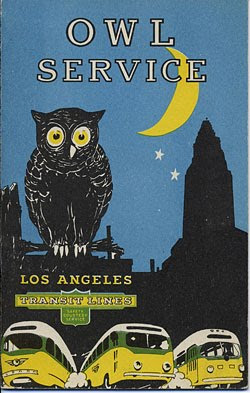 1906:  Owl transit service begins in Los Angeles.
Well-patronized streetcars on principal lines left 1st and Spring Streets at 1:00a.m. and 2:00 a.m.
Owl service lines included Boyle Heights, Grand Avenue, Vernon Avenue, University Avenue, Main Street and Pico Heights.
Owl service remains in service in Los Angeles to this day.
A complete history of the service can be found here.