2012:  Los Angeles County Supervisor and Metro Board Chair Michael D. Antonovich today joined Pasadena Councilman Chris Holden, Santa Monica City Council member Pam O'Connor, Pasadena and Hollywood business leaders and workers, and Metro CEO Art Leahy in promoting expanded late-night Metro Rail service on all Metro Rail lines and the Metro Orange Line starting tonight.
Late night weekend service will run until 2:00 a.m. on Friday and Saturday nights.  More information can be found in the July 27, 2012 post on Metro's The Source.
2020:  Metro deploys its first zero emission electric bus on the G Line (Orange), the first of 40 to be put into service by the end of the year.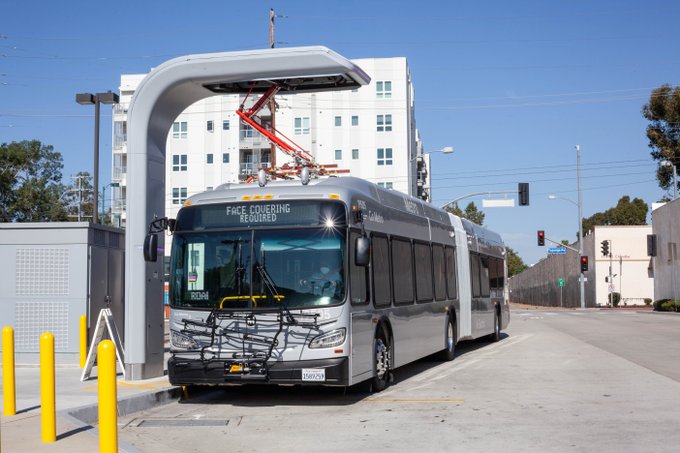 The launch follows the completion of testing and installation of electric bus charging units along the G Line's route.
The event is attended by Los Angeles Mayor and Metro Board Chair Eric Garcetti, along with California Senate Majority Leader Bob Hertzberg, Los Angeles City Council Member David Ryu, Metro CEO Phil Washington, and others.
More information can be found in the July 27, 2020 post on Metro's The Source.