1996:  Following two years of litigation, the Metro Board of Directors approve a tentative settlement with class action plaintiffs, represented by the NAACP Legal Defense and Education Fund, that will result in additional bus service and continuation of the sale of monthly passes, as well as a commitment by the Los Angeles County Metropolitan Transportation Authority to devote additional resources for security on the bus system.
A major news conference is held, featuring Larry Zarian, Metro Board Chair; Richard Riordan, Mayor Los Angeles; Mel Wilson, Chair of Metro Operations Committee; Supervisor Yvonne Brathwaite Burke; Joseph E. Drew, Metro CEO, and NAACP Legal Defense Fund representatives.
More information can be found in the September 25, 1996 Metro news release  and the September 30, 1996 issue of Metro CEO Report.
2003:  The Metro Board of Directors approve an agreement with RAD Jefferson, LLC, on plans to exchange Metro's antiquated bus yard property in Venice for construction of a new bus division in a more centralized, industrial area of West Los Angeles.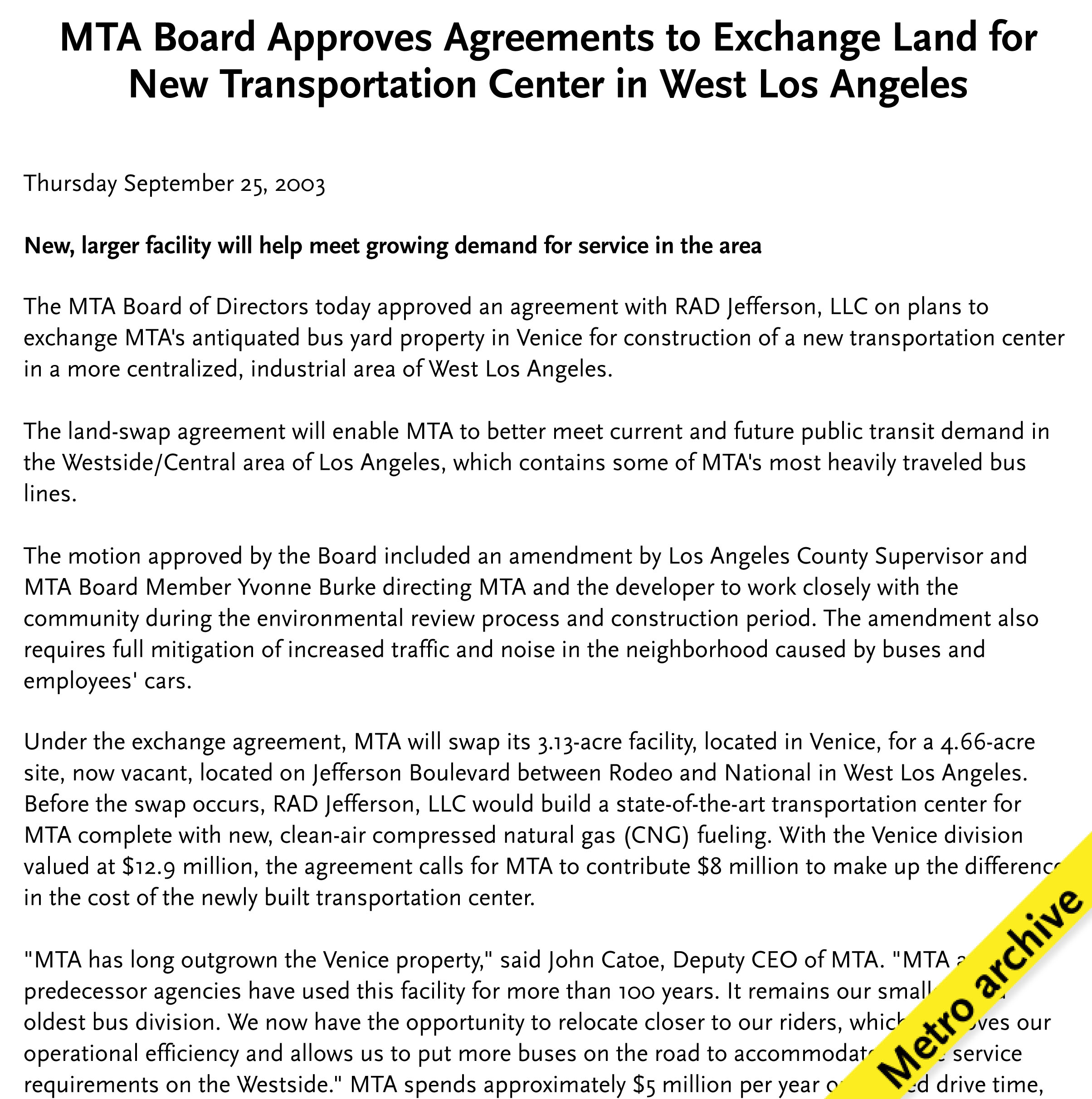 The land-swap agreement will enable Metro to better meet current and future public transit demand in the Westside/Central area of Los Angeles, which contains some of its most heavily traveled bus lines.
More information can be found in the September 25, 2003 MyMetro news digest. and the September 25, 2003 Metro news release.