1948:  Lankershim Boulevard opens to traffic under a newly completed Hollywood Freeway overpass as part of the "Barham-to-Vineland" segment of US-101.  (The first section of the freeway opened on June 15, 1940).

Much of the construction involved overpass accommodation for both the Pacific Electric rail lines and six lanes of freeway.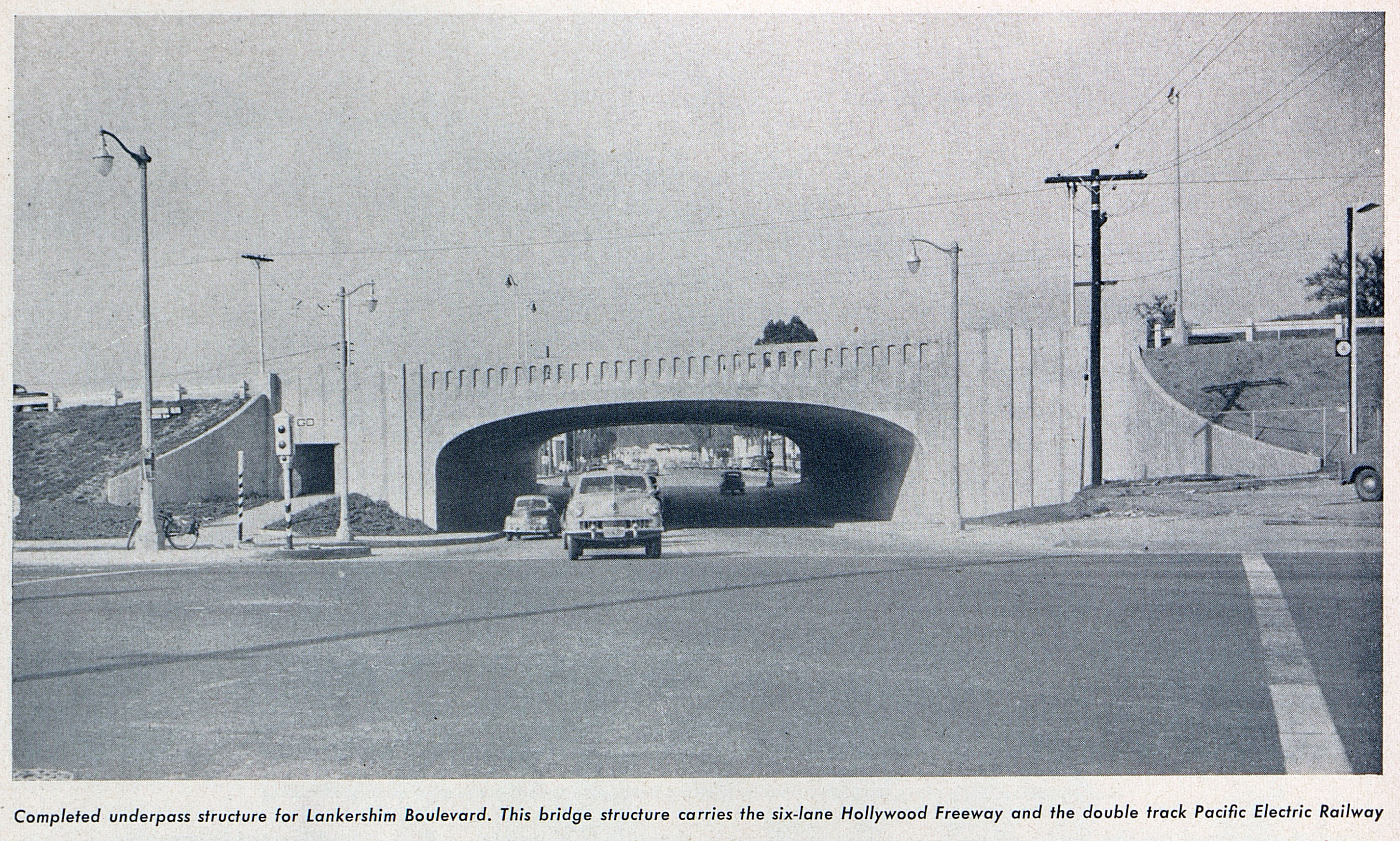 Pacific Electric Railway streetcars had been operating through the pass on March 19, 1912.  They are to run down the median of the freeway through the Cahuenga Pass until December 28, 1952 when the line is abandoned in favor of bus service.
Delays at a General Motors production facility prevented the launch of bus service through the Cahuenga Pass until May 29, 1953.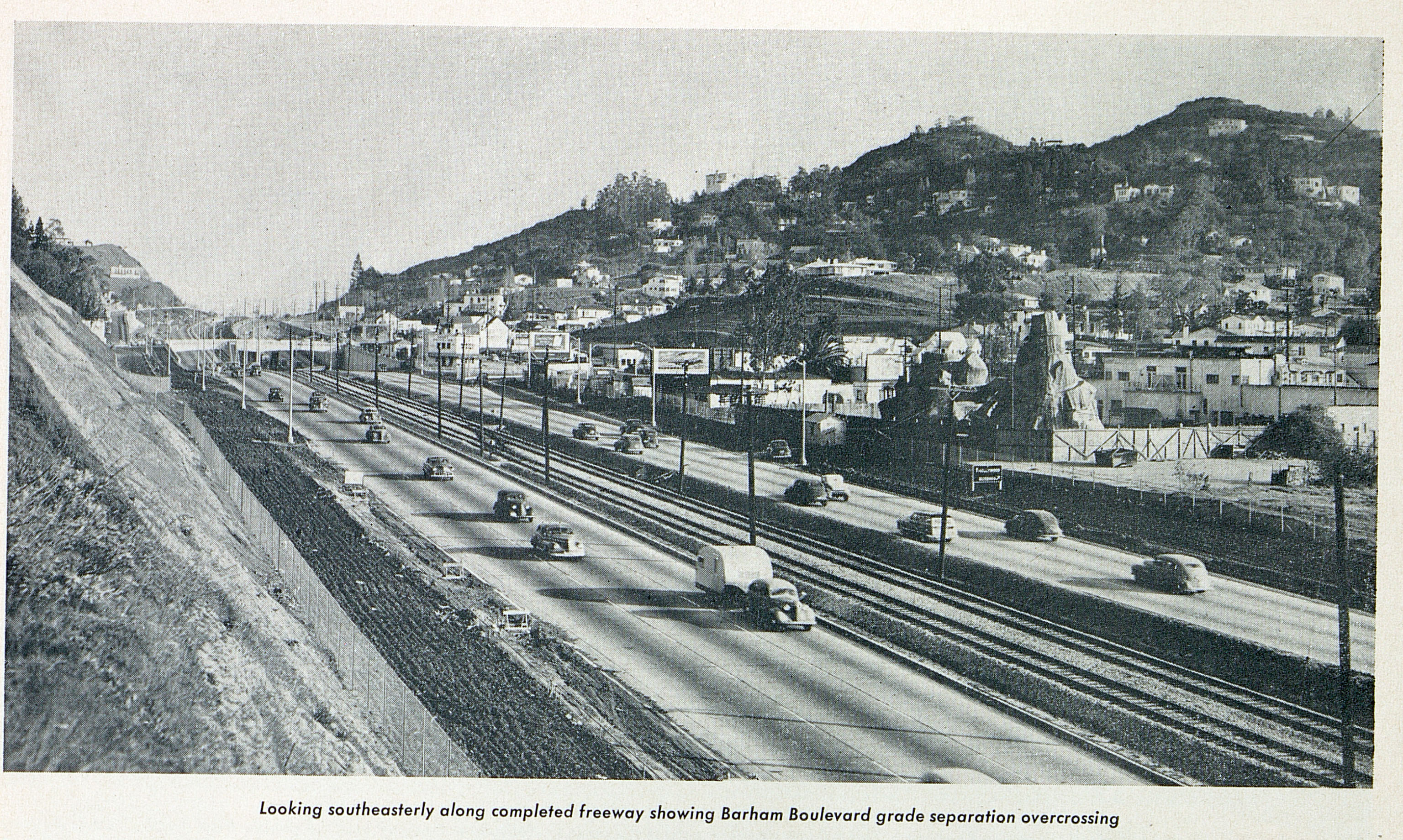 More information can be found in this extensive article on the Cahuenga Pass and construction of the Hollywood Freeway in the March-April, 1949 issue of California Highways and Public Works.